HOW TO INSTALL WALLPAPER
Before installing let's revisit wall requirements for a successful project:
wall requirements
PAINTED
Your wall needs to be painted for a successful install... and dry. Recently painted walls need to dry for 4 to 6 weeks. When painting with low VOC paints you need to wash the wall with rubbing alcohol prior wallpapering.
Learn More >
CLEAN
The wall needs to be in good conditions and clean, no cracking paint, humidity spots, stains, or dust. If you are not sure about your type of paint wash the wall with rubbing alcohol prior wallpapering.
Learn More >
SMOOTH
Wallpaper in general need to be installed over a smooth wall for optimal performance. Walls should be smooth, free of texture or decorative finishes.
Learn More
Avoid always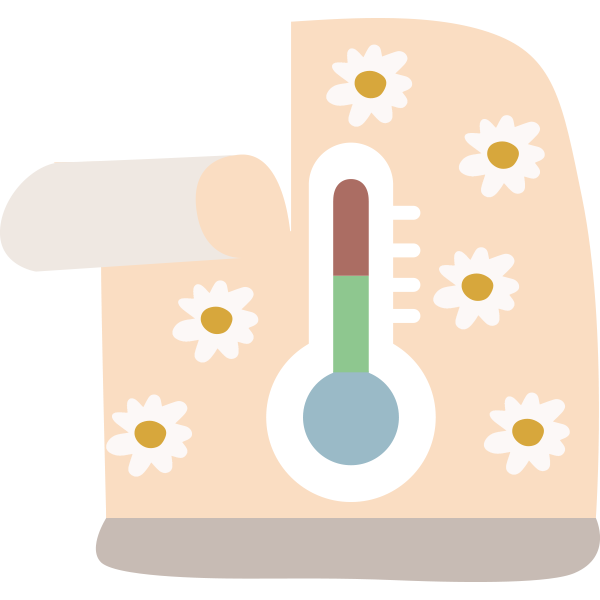 TEMPERATURE AND HUMIDITY FLUCTUATIONS
Removable wallpapers preform optimally with regulated and stable temperature between 65℉ and 80℉. Drastic temperature or humidity fluctuations will affect long term performance. Do not install your wallpaper in areas without temperature regulation, avoid bathrooms with excessive humidity.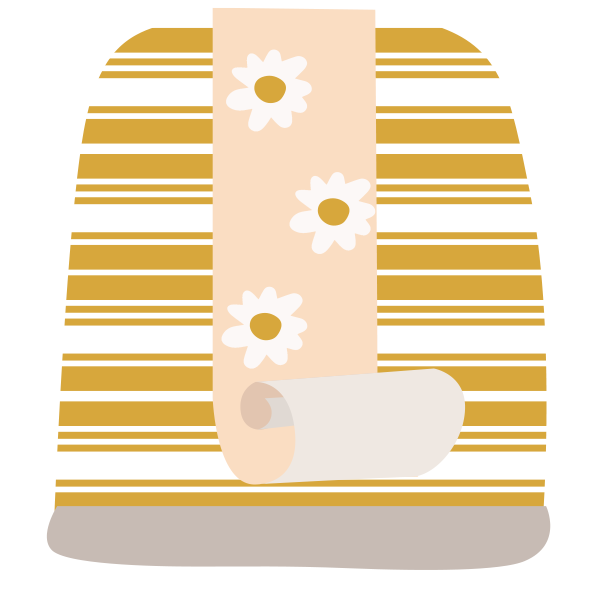 COVERING OLD WALLPAPER WITH NEW
Do not use a wallpaper to cover old wallpaper. Wallpapers are to be installed on painted walls, not to cover stains, or previous wallpapers. They can either fall off, or stick so strong you won't be able to remove it. The outcome can be unpredictable. 
ATTACHING ELEMENTS TO THE WALLPAPER
All elements you want to hang on a wall with wallpaper need to be physically attached to the wall using nails or screws. Never glue baby signs, decor or shelving with double sided tape to a wallpaper. The wallpaper will fall off along with all heavy elements attached. 
THINKING OF
PROFESSIONAL INSTALLATION?
- Consult them prior purchase about your project and the materials you want to acquire.
- Provide them with samples if possible.
- Check yourself for overall merchandise quality before installation: pattern repeat, overlap and material stability before handing it to your installer (take pictures).
- Ask your installer to make the same quality check before starting.
- Make sure they read carefully the instructions included with the order and supervise they are being followed. 
Wash your Wall
Low or No VOC paints?
Low VOC paints are becoming a challenge for wallpaper installations as they can cause the wallpaper to fall off. A simple solution for the problem is to clean the wall 2-3 times with Rubbing Alcohol (70% isopropyl alcohol), let dry completely, test the adhesion and afterwards proceed with the wallpaper installation.
Washing the wall with this mixture is not a bad idea if you are not sure about the type of paint on your walls.
BEFORE YOU START
- Unpack and check your order upon receiving it, even if you won't install it right away.
- Check color consistency and panel match or pattern repeat throughout your order always before installing.
- Start from left to right when possible.
- Murals: install in numerical roll sequence starting with the lowest number (1) in left to right orientation.
hanging Instructions:
Peel and Stick
These instructions works for all our Peel and Stick wallpapers: Removable Peel&Stick, Canvas Peel&Stick, Polyester Fabric Peel&Stick, Long-term Peel&Stick.
Learn How >
Traditional Pre-pasted
This water activated wallpaper has it's own know how for a beautiful install.
learn How >
traditional unpasted
These guidelines works for all our traditional unpasted (glue required) wallpaper types. As these are profesional grade wallpapers an experienced installer is recommended
Read Guidelines >