Use a
measuring Tape
The first tool you will need in your wallpaper project is a measuring tape.
⛔️ Never use a phone app to measure a wall, they are not as accurate as they seem.
round up inches
Measure Width and Height of your space in inches, never work with fractions, round up to the next integer number.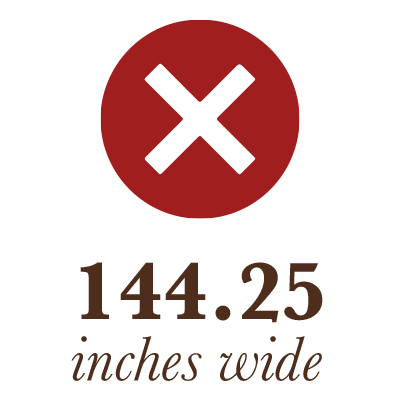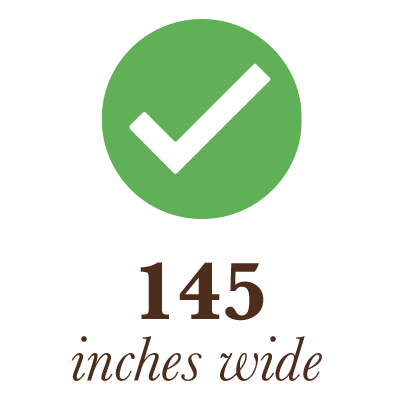 Measure width and height
Measure overall horizontal Width and vertical Height of the area you are planning to wallpaper.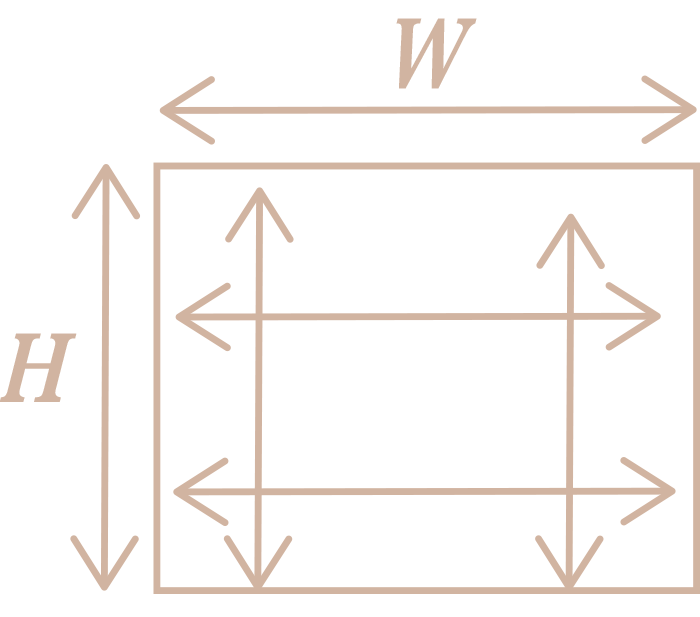 wall deformations
Walls are almost never straight.
Measure Width at top and bottom of the wall. Measure Height at left and right side.
While Width and Height "should" be consistent if numbers are 1-2 inches off your wall has a small deformation. 
When ordering always add a couple inches to your measurements both Width and Heigh to stay safe in case of wall deformations.
MEASURE IRREGULAR SPACES
IRREGULAR WALL
Measure the tallest and widest point. Cut the remnants during installation.
SLOPED WALL
Measure the tallest and widest point. Cut the remnants during installation.
DOORS AND WINDOWS
Measure the overall area Width and Height, as if there were no windows or doors. Install and cut around the elements when applying 
Multiple walls
MURALS
Order individual murals and request them to match through: To do this add to cart each individual wall, order the exact size (do not add extra inches). Send a Note at Checkout with the wall sequence, we will contact you to double check setup.
WALLPAPER
Measure overall Width and Height, order as many panels as needed to cover all the area.
HOW TO ORDER
MURALS
Murals are big scale arts without a repeat rate. Order by the size of your wall. Your can order half walls too. Have it customized and printed. Your order will be divided into even numbered panels for installation.
how to order
Wallpaper
Patterns with a steady repeat rate are sold by panels. To cover one entire wall you will need multiple panels. Order multiple panels in the Quantity selector. We offer a wide range of panel heights to accommodate all types of projects.
All our wallpapers have a straight match, so they match when you put them one next to the other.
When combining panel heights within an order, consider the design always match at the top.